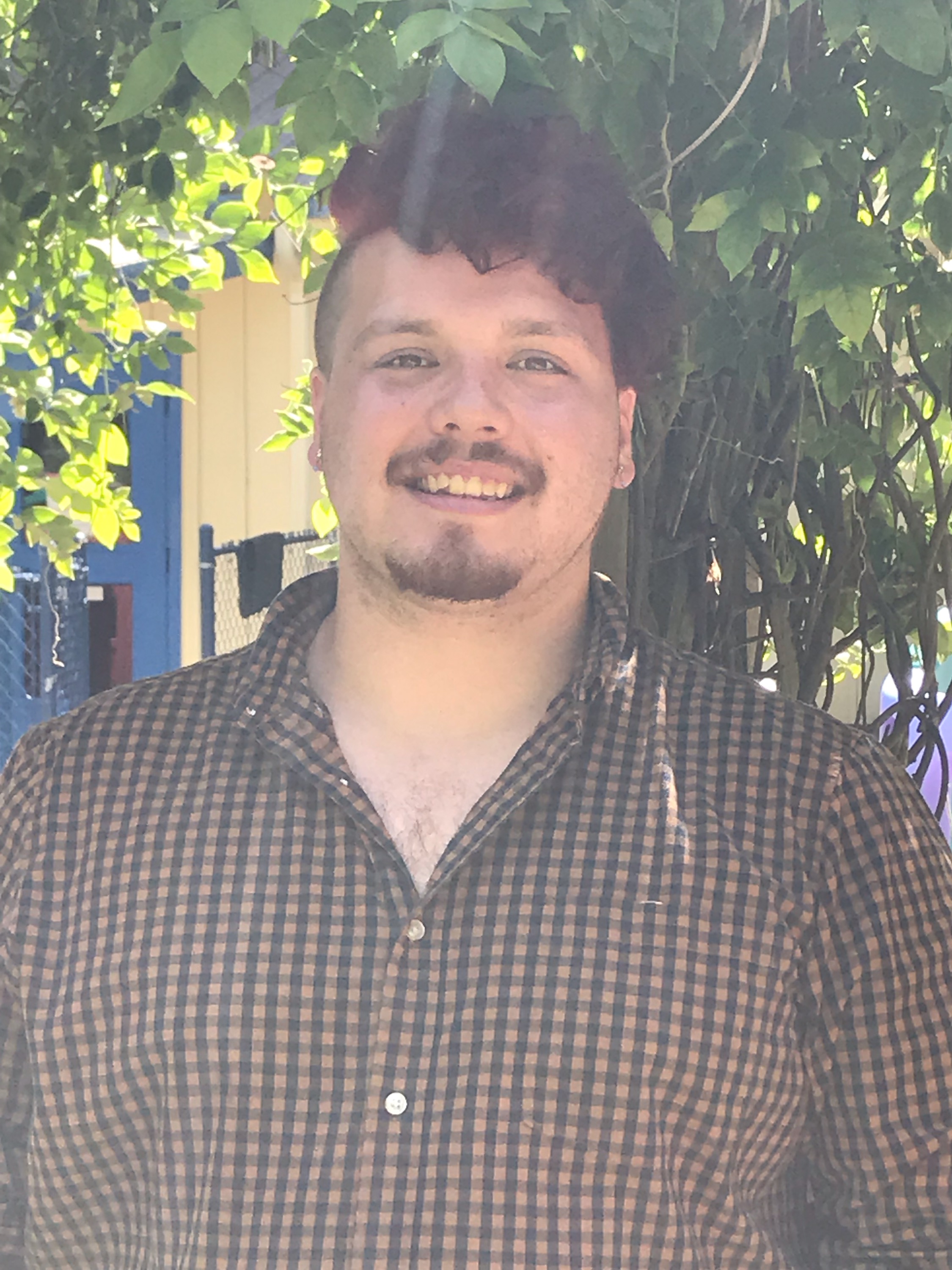 Wyatt Fields

Primary Childcare
From Montessori child to future Educator, Dr. Montessori's methods have always deeply resonated with me. I was born in San Jose, CA and at age 5 moved down to a small farming community in Merced. It was here I was first introduced to the wonderful world of Montessori! I enjoyed being in such an environment from kindergarten to 5th grade, taking away some of the most valuable lessons I utilize up to this very day.
Progressing into public school after that I spent many hours volunteering in my previous classrooms further fostering my love for the Montessori philosophy. When I entered high school, I became a part of the PAL (Peer assisted learning) program, which would plant the first seed that education is where I belong. Working in special education not only humbled me, but opened my eyes to how kind, intelligent, and resourceful humanity at its core really can be.
After that things took a pause as I began to work my way up the retail management ladder getting absorbed in that world, while I was able to cultivate an open minded and diligent mentality through all the different people I was able to meet and connect with, it just wasn't where my heart was. After moving up to Washington state in late 2018 I spent some time looking for a career I could be passionate about and love, which brought me to Montessori in Motion. Hired as a childcare staff I have rapidly fallen back in love with education, particularly Montessori, again. I am now going back to school to pursue a BA in Elementary education I look forward too many more years in this realm.
In my free time I am a lover of nature, reading and cultivation of my own mind, body and soul. Consistently growing and learning to become a leading force in this, crazy, scary, beautiful world. I've been given the opportunity to live in California, Hawaii, and Washington. Met some fantastic souls and had some breathtaking adventures now I look forward to bringing those experiences with me and gathering many more at this place I now call home. From Montessori child to future educator my exciting journey continues.