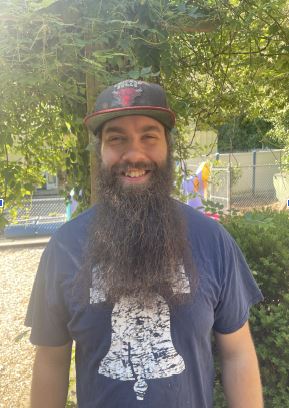 Chandler Noble Hatch

Maintenance
My name is Chandler Noble Hatch I take care of all the grounds and fix broken things in the school! I was born and raised in Tacoma and love my hometown.
I have worked in restaurants, cybersecurity and construction before landing here at MIM making sure everything works for the children here.
In my free time, I like woodworking, metalworking, hiking, and doing comedy!