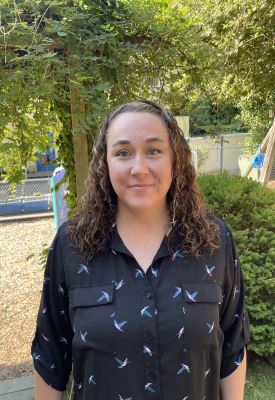 Andi Jeon

Infant Assistant
Hello, my name is Andi Jeon and I am a new teacher assistant here at MIM. The Montessori method is such a special way to help facilitate learning and inspire creativity in the classroom. I'm looking forward to learning how to encourage our young ones
intellectually, morally, and socially.
I've had a diverse professional background, most recently I was blessed to be a stay at home mom to a wonderfully inquisitive, artistic, musical little four- year-old. I've used a lot of my art degree coming up with fun craft projects on the daily and used past managerial skills to promote
independence with building her confidence in every day life.
My favorite time is spent with my family; my husband, daughter, and myself. We enjoy being outdoors; camping, hiking, kayaking with our two dogs.