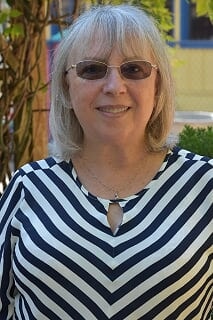 Alla Lyanskaya

Primary Russian Immersion Assistant
I am from a beautiful country, Russia where I grew up, graduated college and got married 43 wonderful years ago.
For 15 years, I worked as a teacher at a music school for gifted children. I have two beautiful daughters, Yulianna and Aleksandra, and I am also a very proud grandmother of Simon and Sofiya who are already in high school!
In 1996, I came to work at MIM, one of the most significant and marvelous events in my life. I really enjoy this job. I love the children; their smiles and questions, suggestions, and decision making. These past years at MIM have gone so fast, and I have really enjoyed watching the children grow and learn. I look forward to each day of work here.